Masterclass Decanter during TWC 2017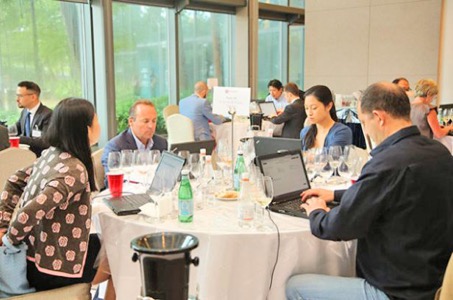 Denis Lin, DAWA judge, will introduce six Decanter Asia Wine Awards Gold winners from around the World by top producers including Bodega Norton and Heilongjiang Luyuan Winery, in Beijing during the 'Explore Decanter Asia Wine Awards Gold medal winners' masterclass on 23rd May at TopWine China 2017.
We will also be offering all attendees the opportunity to taste the award-winning wines at the Decanter stand, located in 2106.
TopWine China is a key event for international as well as national wine industry to capitalise on the sustained growth and potential of China.
The Decanter Asia Wine Awards (DAWA) was launched six years ago by Decanter, the world's leading wine media brand, with the sole purpose of bringing the world's finest wines to the attention of Asia's rapidly growing number of wine lovers.
Decanter Asia Wine Awards wines are rigorously blind tasted by over 40 of Asia's most influential and expert wine palates. The judging panel is led by DAWA chair Steven Spurrier, and vice-chairs Ch'ng Poh Tiong, Gerard Basset MS MW, Andrew Jefford, Shinya Tasaki, Michael Hill-Smith and Li Demei.