Decanter World Wine Awards 2017 results revealed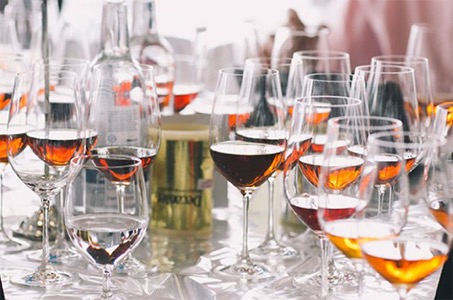 France had one of its best years on record at the Decanter World Wine Awards 2017 (DWWA), claiming eight of the 34 Platinum Best in Show trophies on offer, five more than any other country and spanning Provence.
South America also had a good year, with three Platinum Best in Show awards for Argentina, one for Chile and two for Uruguay.
There were also strong Platinum Best in Show wins for Australia, Spain and Italy, which all got three each.
The 2017 results epitomise the spirit of DWWA, launched in 2004 with just 4,000 wines and now the world's largest wine competition with more than 17,200 entries in 2017.
Two-hundred-and-nineteen expert judges, including 65 Masters of Wine and 20 Master Sommeliers, rewarded examples of excellence in classic wines, such as Châteauneuf-du-Pape 2015, as well as emerging talent – offering both merchants and consumers a chance to discover something new.
"This event sorts out the 'must buy' and the 'definitely try'," said Sarah Jane Evans MW, one of three new co-chairs for DWWA 2017. "It's a shortcut for all of us to quality in every region and variety. There are grape varieties that are really rare; regions that are very new; and plenty of the favourites. The medals are hard fought for, and a gold is something really special. If you are looking to try something new then a Decanter medalist is a great place to start your wine adventures."
All the wines at DWWA are blind tasted against their peers and by experts in a particular region or style. Gold medal winners then go on to compete for Platinum medals. Wines securing a Platinum medal in this round are then judged against their peers globally at a special tasting to decide the Platinum Best in Show medals.
Diversity in established regions
French regions were well represented in the country's eight 'best in show' medals, from Gabriel Meffre's 'Saint Théodoric' Châteauneuf-du-Pape 2015 winning best wine made from red Rhône grape varieties to La Grande Bauquière's 'Moment Inattendu' 2016 from Provence winning 'best rosé' wine and Thomas Barton's Réserve Privée 2014 winning the 'best in show' medal for Bordeaux red varietals – a prize that has previously been won by wines all over the world, including Washington State in the US.
North America
The US did not win any Platinum Best in Show medals this year, but wines from California, Oregon and Washington State all won at least one of only 134 Platinum Best in Category medals – showing good quality across a range of styles from Oregon Pinot to Washington Syrah and Chardonnay from Anderson Valley in northern California and Napa Cabernet from the vaunted 2013 vintage.
Australia
Australia's three Platinum Best in Show winners showed a mix of classic and new-wave. Berton's Reserve Barossa Shiraz 2015 won 'best value red Rhône varietals', claiming a victory for the New World.
Then, Devil's Corner Riesling from Tasmania swooped in to take the top award for 'best dry Riesling'; underlining the progress being made on Australia's cooler-climate sites.
Argentina
In a coup for Argentina, Bodegas Fabre's 'Fabre Montmayou Reservado' Cabernet Franc 2015 from Mendoza won the Platinum Best in Show for 'best value red Bordeaux varietals'.
More surprise winners
This year's DWWA also threw up plenty of surprises, maintaining a tradition of the competition. Alongside Winbirri's widely reported win for Bacchus and Norfolk.
Bodega Garzón's single vineyard Tannat from the Maldonado region of Uruguay won a Platinum Best in Show for best single red varietal. And Canada's Adamo, based in Ontario, won 'best value dry Riesling' for its 2016 single varietal wine.
Photo Credit: Decanter / Steve Howse / stevestills.com