China's largest and newest international conference center.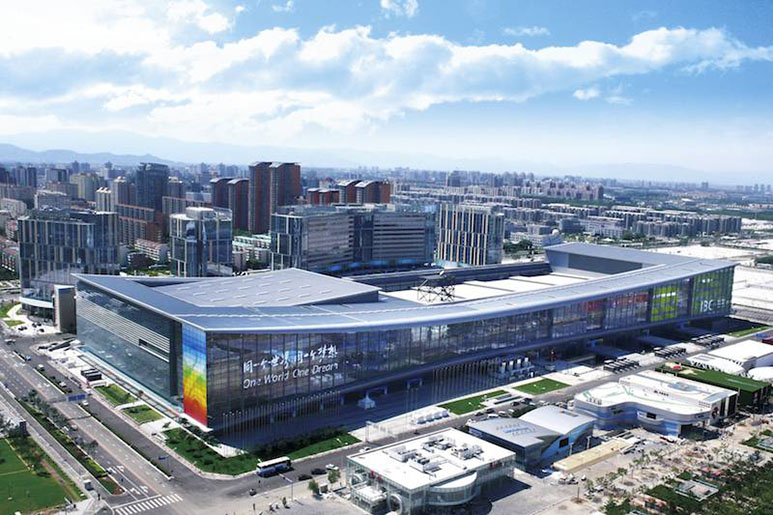 China National Convention Center (CNCC)
No 7 Tianchen East Road
Chaoyang District, Beijing 100105
www.cnccchina.com
China National Convention Center (CNCC) has opened officially in October 2009 for its originally intended function – providing international standard, purpose-built convention and exhibition facilities.
Capturing the heart precinct of Beijing Olympic Green, China National Convention Center is right next to the Bird Nest (China National Stadium for the Olympics opening and closing ceremony), the Water Cube (National Aquatics Center) and National Indoor Stadium. CNCC consists of the Convention Center, CNCC Grand Hotel, InterContinental Hotel and two office buildings. The Center itself is 398m long, 148m wide, 42m high and it has eight floors and two more in the basement with a shopping mall inside.
The 23,000sqm exhibition hall with only three pillars can be easily divided into 4 self-contained acoustically independent sections, 5,500sqm each. The lowest ceiling height is 10m.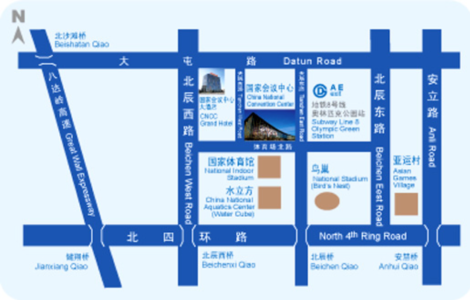 GIVE YOUR BRAND A
BIG BOOST
POSITION YOUR WINERY AS A TRUE EXPERT